Shopping Cart
Your Cart is Empty
There was an error with PayPal
Click here to try again
Thank you for your business!
You should be receiving an order confirmation from Paypal shortly.
Exit Shopping Cart
WillowBlue it's Australian for English Willow
| | |
| --- | --- |
| Posted on August 10, 2019 at 1:20 AM | |
To Cricket Australia (CA) if Shane Warne was banned for 12 months for taking a diuretic to reduce weight; and Smith, Warner & Bancroft banned for 12 months for attempting to alter the condition of the ball, also deemed bring the game into disrepute.
You CA are now saying it is fine to take drugs? (To reduce testosterone but not weight); and that it's ok to tamper with the ball, the balls you're naturally born with / or not, just to pretend your female so you can play Women's Cricket? ( or even Women's Test Cricket); and by the way, this is a oneway street, it's not women looking to play mens cricket. 
Give Lance Armstrong back his Tour de France wins along with an apology and ignore the Science that tells us male to female transgender athletes do hold an advantage over natural born female athletes; at least the science I've read... muscle density, lung capacity and muscle memory and no matter the amount of drugs taken to reduce testosterone; and is that drug any good for anyone, I wouldn't think so.
If that's not considered performance enhancing; what is it? When an athlete cannot compete against his natural sex, but is able to win against women demoting them from their own sport... this is shammeful and especially when impersonators can take the rewards real women have worked so hard to achieve.
Life dishes out misfortune everywhere; it is difficult to accept, but it is life, as is inclement weather; we all have to accept it. I bet we'd all like to be something we're not; smarter, thinner, taller and so on; it's called getting over ourselves.
CA has just created a situation to disadvantage naturally born women; this is not inclusiveness and it's not within the spirt of the game, Kevin Roberts!
There is no reason why a competition cannot be set up to cater for those who feel disadvantaged just as the over 50 or Over 60, under age or All Abilities?
RIP Women's Cricket!
CA has used the Money earned by the Men's game to fund the development of Women's Cricket and then it does this to it?
The CA Board need to be sacked and the rightful owners of the game reinstated after this statement (below)which I doubt very much, was made on behalf of the game?
This is my opinion and if you don't like it; I don't care! Things are getting out of hand!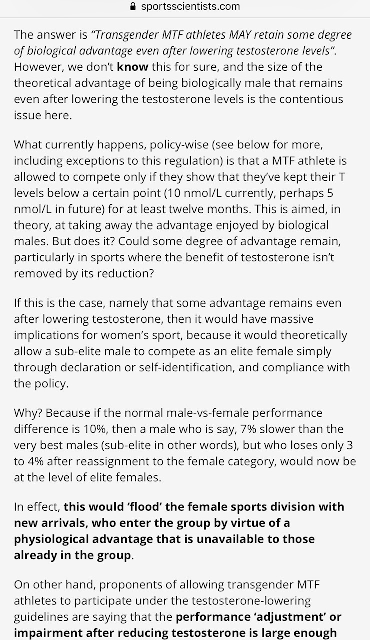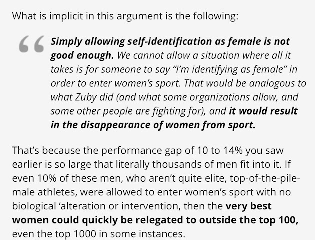 Categories: None
/